Truck Driver Shortage: The Risks of Offering Ride-Alongs as a Benefit
Posted on September 12, 2022 by Jeff Woodcock, Senior Vice President, Operations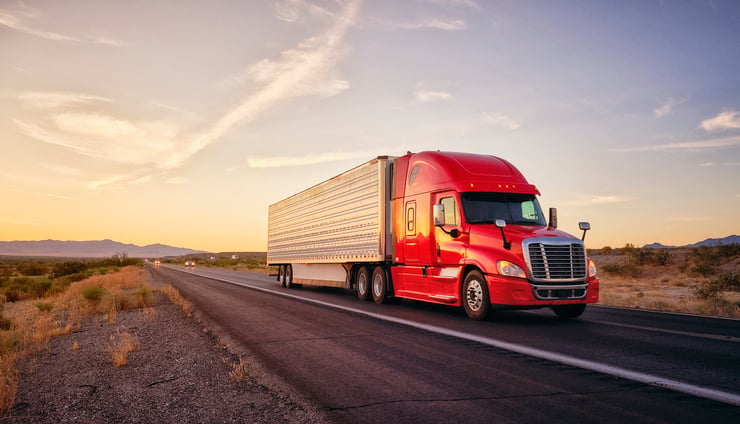 The current truck driver shortage in the United States has resulted in a deficit of 80,000 drivers. If this trend continues, we could expect a deficit of 160,000 drivers by 2030, according to the American Trucking Associations. Long haul truck driving has always been a difficult occupation, as it requires many hours on the road away from home and family, but depressed wages and more challenging working conditions have created an industry subset of the Great Resignation.
As transportation companies struggle to recruit and retain good drivers in an increasingly competitive hiring market, it's almost a no-brainer to evaluate driver pay and benefits. One of the benefits some motor carriers are considering, if they don't already provide it, is to allow their drivers to have ride-alongs. Allowing drivers to bring spouses, children, friends, or even pets along with them on their route could indeed be an attractive benefit for drivers who spend long, lonely hours on the road – but what are the risks?
USDOT Regulations
The United States Department of Transportation (USDOT) regulations regarding what passengers may be transported by motor carriers are generally straightforward and require, among other things, that the motor carrier company issue the driver a written authorization to carry a passenger. The authorization must include the name of the passenger, the points where the transportation is to begin and end and the date upon which the authority expires. However, the risks involved can be much more complex. Careful consideration should be given to the liability risks and exposures inherent in allowing passengers.
Liability
There is a potential additional auto liability exposure when a passenger accompanies a truck driver. Trucking companies can attempt to separate this exposure from their commercial auto liability by requiring the driver to purchase separate Passenger Accident insurance for their ride-along. Both drivers and passengers must be willing to sign a waiver to release the trucking company from responsibility in the event of an accident. However, this doesn't necessarily remove the liability exposure entirely. Trucking companies need to consult with their agent or broker to determine the best ways to isolate this liability risk for their business.
Driver Safety
A driver's good safety record obviously impacts the risk of having a passenger. It's no surprise that most company ride-along policies invariably include requirements for adequate driver experience and a good driving record. To be eligible to carry a ride-along, the driver may be required to complete a certain number of months (or miles) of driving experience for the company. A good driving record should be an important consideration for any driver who wants to take on the added responsibility of a passenger.
Passenger Activities
Although the truck driver may be covered under workers' compensation insurance while fulfilling his or her duties as a driver, the passenger is not. Even with a strict policy that does not allow ride-along passengers to help with driving, loading or unloading, is there a chance the passenger will engage in these activities anyway? Strict rules are not always enough to eliminate a risk, which is why some trucking companies do not allow any ride-along passengers who have CDLs, to avoid the possibility the passenger will attempt to drive the truck.
Type of Passenger
What type of passengers do trucking companies allow? Liability risks may increase if a passenger is very young, very old, pregnant, or suffers from a chronic or serious health condition. It's not surprising that company ride-along policies typically have restrictions on the age and health of passengers.
Weather
Bad weather can certainly increase the chance of motor vehicle accidents and, therefore, the risk of transporting a passenger. Some company ride-along policies do not allow passengers if the weather is expected to be inclement during the trip.
Pets
If, after considering all the risks involved in allowing human passengers as ride-alongs, you think it might be a better idea to allow pets to ride-along instead, think again. Pets can present their own set of risks, including distracting the driver or biting strangers.
Regardless of the type of ride-along passenger, it's best to have a well-thought-out ride-along policy that includes adequate restrictions to minimize the risk. Offering ride-alongs can be used as a driver recruitment and retention tool, and with the right planning, it can be safe and affordable as well.
Resources
ATA Driver Shortage Report 2021
Topics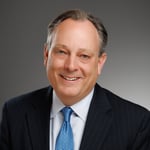 Jeff Woodcock, Senior Vice President, Operations is a member of the Executive Leadership Team at Old Republic Risk Management. He is responsible for the oversight of Administrative Services, Regulatory Compliance/Product Development, Policy Production and Underwriting Operations in addition to leading the relationship for select corporate and group captive customers. Jeff is based out of our corporate office in Brookfield, WI.