The Next 40 Years: Stepping into the Future of Risk Management & Insurance
Posted on October 11, 2022 by Scott Krisvoy, Vice President, Account Executive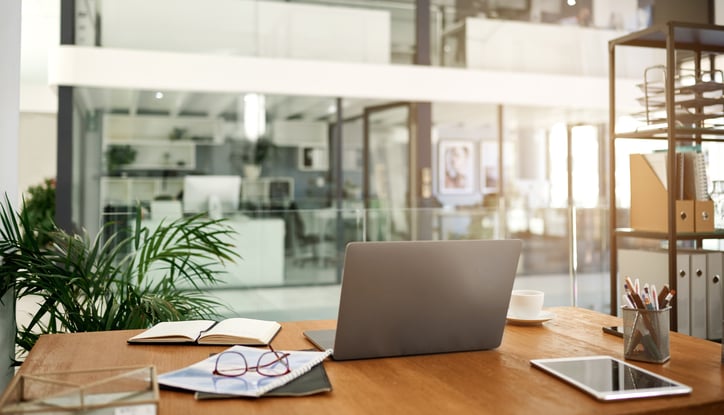 The risk management & insurance industry is constantly impacted by the world around us. As my colleague, retired Vice President, Account Executive, Bob Kennedy, expressed in our previous blog article, the industry has experienced meaningful changes over the last 40 years. It is safe to assume that the next 40 years will come with significant changes as well – but in what direction are we headed?
Economic Complexity Drives Insurance Changes
Industries will continue to ride the waves of economic evolution, fueled by new technology, changing social trends and increasingly complex business relationships. Businesses, including retailers, will continue to develop considerable online platforms and the tech industry will dive deeper into the possibilities of artificial intelligence and automation. In addition, the gig economy continues to expand and change the dynamics between employers and their workforce. These types of changes present new levels of opportunities and will cause some risks to contract while others expand. In 40 years, the overall size of risk will be larger than it is today, but the landscape will have changed.
As for the risk management & insurance industry, you might say it is forging its own path into the future by riding on the shirttails of other businesses. The change in other industries requires risk professionals to learn, grow and develop new ways of understanding and addressing emerging risks. Cyber liability insurance, which first emerged in the 1990s, has become vital for most industries in today's world, and we should expect this coverage to continue to evolve as technology advances.
What risk is starting to emerge, or is being developed today that will drive innovation in our industry? There are several candidates, but only time will tell. One is the development and implementation of autonomous vehicles, which present unique risks that are still being addressed through new state statutes and federal guidance. This emerging risk has certainly gained the attention of the insurance industry, and if autonomous vehicles become broadly used, it will require us to develop different risk mitigation techniques, underwriting approaches, forms, etc.
The world and business of today may look like science fiction to someone 40 years ago, so it is hard to say what the industry will look like in the next 40 years. Whatever is ahead of us, we will be pushed to respond.
The Impact of Technology on Insurance
The risk management & insurance industry will need to push forward with its own technological upgrades and utilization. Technology has already contributed to greater efficiency, accuracy and productivity in industries across the board. Insurance technology is on course to provide advanced methods of analyzing contemporary risks, such as telematics, drones and the Internet of Things. The ability to capture and manage greater volumes of information will lead to more robust analytic and projection capabilities, which will continue to be critical to our industry as we develop ways to address changes around us.
Video conferencing, customer relationship management software, electronic document processing and other emerging technology tools will build even stronger client relationships through improved client experiences.
We are still waiting to see how the benefits of blockchain will impact the industry. This technology has been touted as a significant step in improving security of records and money transfers. The technology has numerous other applications, including being evaluated as a tool to help eliminate common sources of claim fraud and to assist with risk prevention.
Education Will Provide New Horizons
The risk management & insurance industry is an eclectic group of professionals with varying backgrounds, education, skills, interests and specialties, which has helped to manage its continuous development thus far. With so many changes on the horizon, it goes without saying that the industry will need to attract the next generation of professionals and help aid in their development of new skills to address transitions in business, technology and risk.
How do we do this? One way is to increase our industry visibility as a viable career to the next generation by developing their understanding of risk management sooner. We have started to see more colleges offer risk management curricula, and the industry does well to promote this future momentum. Without this effort, we continue to risk lower interest compared to other industries, such as technology or finance, which have well developed and broadly available courses. Will we see all colleges offering risk management courses? No, probably not in the next 40 years – but with the future needs of our industry, attracting and developing the next generation of professionals is something that needs to be actively pursued.
We can look forward to an exciting and changing landscape in the next 40 years. New technology will introduce new risks for our consideration, as well as new opportunities to do business better. A balanced work environment along with plenty of educational and employment opportunities will attract a skilled and robust workforce. Perhaps one of our future colleagues will write a part 3 to this article in 2062 about what has changed in the past 40 years. In such a rapidly advancing business climate, try not to blink, or you may miss something!
Topics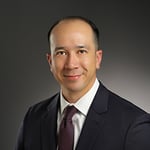 Scott Krisvoy is a Vice President, Account Executive with Old Republic Risk Management. He is responsible for leading the relationship with clients and brokers by marketing and underwriting casualty insurance programs for large corporations and group captives in the risk management marketplace. Scott assists Old Republic's efforts in the Pacific West region.