Four Decades of Risk Management & Insurance
Posted on June 14, 2022 by Old Republic Risk Management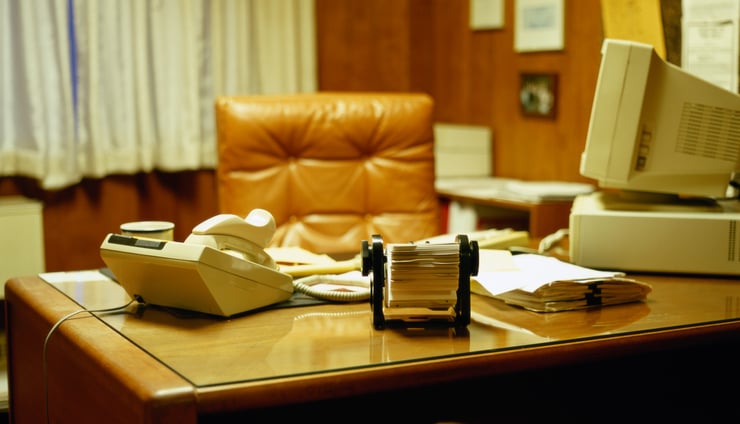 At its formation almost 40 years ago, Old Republic Risk Management was at the forefront of risk management innovation, offering fronted insurance products and unbundled claims when only a handful of insurance companies offered them. The impending retirement of Bob Kennedy, Vice President, Account Executive who has been with Old Republic for 43 years, inspired us to ask him as well as other veteran colleagues to reflect and offer some observations. Well, a lot has changed in 40 years.
Who can remember using Rolodexes before they were replaced with mobile phone contact lists? Who can recall talking to telephone operators before they were replaced with automated phone systems? And remember those little pink message slips? They've been exchanged for voicemails. For a look at how far we've come, consider the following:
Processing submissions and quotes used to be incredibly cumbersome
"New submissions were always via a three-ring binder and typically included inches and inches of hard-copy loss runs," says Kennedy. "And quotes were released using the latest technology at our disposal, which typically meant facsimile and telex machines."
Snail mail was the primary delivery method
"Our quote was followed up with a typed quote letter released via hard-copy mail, for fear that otherwise the fax or telex would fade," says Kennedy. "There was heavy use of overnight mail and certified mail services."
Policy processing was a labor-intensive endeavor
Policies were assembled by hand, some of them over 500 pages, so it could take up to a week to compile one, according to Mary Lou Ellinghausen, Production Support Supervisor with a 27-year tenure at Old Republic.
"At one time, we numbered the pages of the forms in the upper right-hand corner. If a change was made that required a form to be added or removed, we would have to renumber and reprint from that point on," she said. "We were certainly relieved when this practice came to an end!"
Auto UM/UIM coverage selections were a painful process
"We used paper manuals and mailed them to the insured to fill out by hand," says Linda Semrow, Policy Production Supervisor and 20-year veteran of Old Republic. "The insured would send them back, and then it would take us hours to review them. Sometimes we'd have to send them back to the insured 2 or 3 times for corrections, and it could take months to issue the auto policy." Fortunately, this process is now entirely automated.
Obviously, some aspects of the insurance business have improved significantly with technology. Electronic documents and spreadsheets have made many transactions much easier, and email has replaced the cost and time delays of snail mail. But even though we enjoy greater accuracy and speed in many of our business functions, there are a few things that have become more complex:
Larger, more complex businesses require more comprehensive underwriting
"The underwriting review can be extensive and is really the key to any sustained success of the company," says Kennedy.
More options means more decision-making
According to Kennedy, there is a whole world of possibilities for claims handling in today's risk management environment. Apart from any direct involvement by an insurance company in claims under a policy, other involved parties may include Third-Party Adjusters (TPAs), independent adjusters, investigation services, and attorneys.
Workers' Compensation claims data reporting requirements have become more demanding
"We used to be able to report claims data on a single card, with all claims grouped together," says Virginia Brost, Assistant Vice President, Compliance Reporting, who has been with Old Republic since its inception 37 years ago. "Then in 2010, a medical data call was introduced, and we had to provide medical data for up to 250,000 medical transactions per quarter. Most recently, a new indemnity data call was implemented in 2020, for which we now have to report in excess of 100,000 lost time indemnity transactions per quarter!"
Regardless of our strides in the past or our goals for the future, some things will always be a part of Old Republic's core values. The keystones of our success never get old:
We are always working to build meaningful relationships – trust is a vital component in our business relationships.

Our understanding of new and emerging insurance exposures continues to grow.

We have, and continue to be, known for our quality products and superior service.
Today, Old Republic continues to find creative, resourceful ways to do business in a perpetually changing world. As a new generation of insurance professionals grows into our leadership roles and contributes new insights and ideas to our corporate direction, we can only be excited about the future.
For a glimpse into the future, tune in for part 2 – 'The Next 40 Years: Stepping into the Future of Risk Management & Insurance'
Topics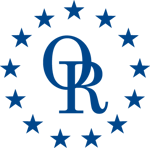 A pioneer in the alternative risk market since the early 1950s, Old Republic Risk Management delivers solutions and services that offer unparalleled flexibility to our Insureds through innovative insurance program design and structure. Our service platform affords us a reputation among the very best at policyholder service in this market.