Captive Series: What's a Captive Anyway?
Posted on 12/07/16 by Paul Carleton, Senior Vice President, Account Executive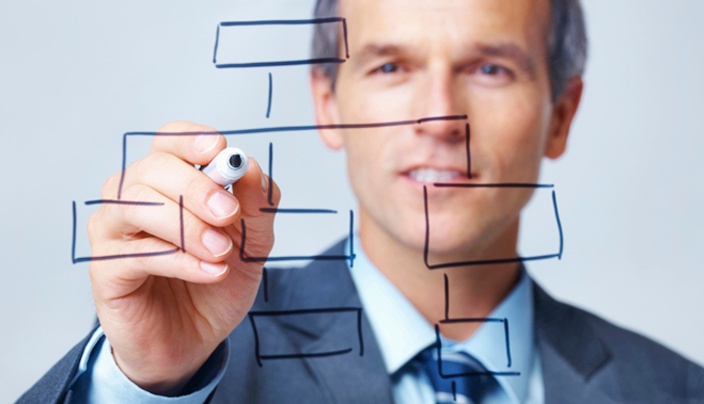 Old Republic Risk Management's roots, from its founding over 30 years ago, are deeply seated in creating fronted primary casualty programs for the captives of large companies who wished to retain and actively manage their predictable losses. Before the advent of large deductible programs and their national acceptance, a captive insurance company with a front from an admitted insurer was the only available alternative to true self-insurance. Qualified self-insurance carries its own set of challenges and limitations, most notably regulatory and administrative requirements as well as the commercial challenges presented when trying to convince customers and other trading partners to accept self-insurance. Today a large deductible program is the most common tool for large insureds to retain risk, but in many cases the insured also has a captive involved behind the scenes.
So what is a captive and how might it be involved in a primary casualty program? In this article we'll describe a more traditional captive-fronted program.
For the purposes of this discussion, a captive insurance company (or Captive) is formed by a non-insurance company (or Parent) to insure or reinsure the risks of the Parent company. This arrangement is commonly referred to as a single parent captive. (We'll discuss group captives in another article.) With a traditional fronted captive program, Old Republic issues primary casualty insurance policies to the Parent, often with no or a very small deductible. The Captive then reinsures Old Republic for some or all of the losses covered under the policies. A Reinsurance Agreement between Old Republic and the Captive is used to codify this relationship and each party's contractual obligations.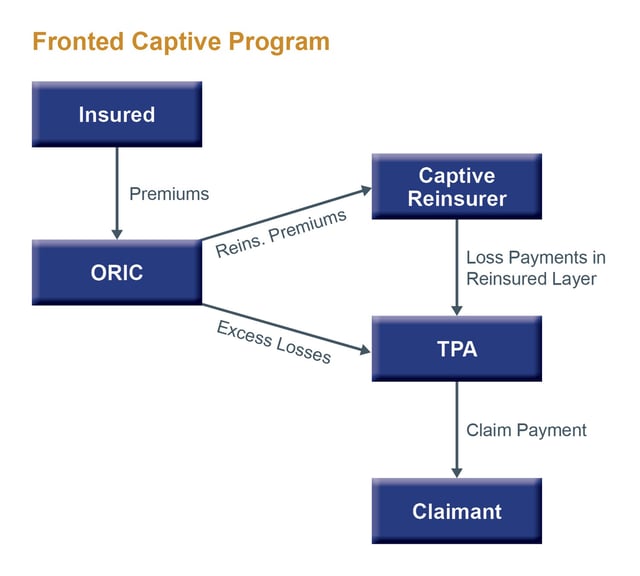 Because the Captive is typically non-admitted reinsurer, accounting regulations require Old Republic to secure the reinsurance receivable from the Captive, either in the form of a Letter of Credit or a Reinsurance Trust. This security must equal the full value of Old Republic's estimate of the outstanding ultimate reinsured losses, or these same regulations will require Old Republic to set aside some of its policyholder surplus as security for the difference.
Claims under the policies are typically handled by a third-party administrator (or TPA). The TPA pays the claims on behalf of Old Republic, who in turn seeks reimbursement from the Captive. This is the contractual obligation between Old Republic and the Captive.
The premiums under the policies must be sufficient to fund a number of items including expected losses, Old Republic's costs, excess insurance charges, the claims handling costs of the TPA, premium taxes, and other external costs such as rating bureaus. Note that because the loss funding is collected from the Parent as premium, premium taxes and external expenses – sometimes referred to as frictional costs – are collected on the loss funding. Because there are alternative approaches available today that may reduce or avoid some of these frictional costs, traditional captive-fronted programs are less popular than they once were.
Watch for our next captive article for a description of the use of a captive with a large deductible program.
Topics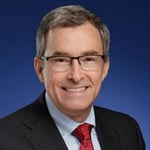 Paul Carleton is a Senior Vice President and a member of the leadership team at Old Republic Risk Management. He has responsibility for producing, underwriting, and servicing national account insureds interested in large retention casualty programs. Paul leads the efforts for ORRM in the Northeast.