Using Mock Trials as an Alternative Resolution Strategy
Posted on 08/16/20 by ORRM Claim Department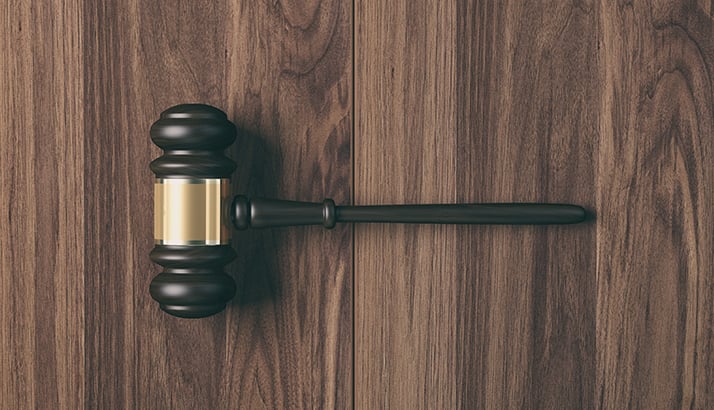 In the age of our increasingly litigious society that has resulted in numerous runaway juries, nuclear verdicts, and new concepts such as the most recent "reptile theory," insurance professionals are always looking at ways to curb the current trends in case awards. One popular tool we have in our trusty toolbox is utilizing mock trial exercises in cases with huge jury verdict potential and/or questionable liability.
Why Mock Trials

Are Important
Mock trials allow counsel to receive viewpoints that may have otherwise not been considered and to assess the potential range of awards. They assist in unlocking the strengths and weaknesses in a case and provide opportunities for enhancement.
In a mock trial exercise, counsel presents the plaintiff and defense cases to actual individuals to hear their views and monitor reactions in a real-time setting. Counsel rely on experimentation to evaluate what "works" and what does not for the purpose of an actual trial.
This is an excellent tool for defense counsel and their clients to witness live to appreciate the views of jurors from the community that will ultimately decide the verdict. In practice, we have seen this tool change the perception of individuals that had differing viewpoints on liability and settlement.
Mock trials may also help to prevent Runaway/Nuclear Verdicts and provide an alternative "thinking outside of the box" tool as it relates to Alternative Dispute Resolution.
Finally, as this tool was originally meant for trial purposes, mock trials are also a perfect tool for mediations and future negotiations. It serves as another tool at the insurance professional's disposal.
Example Mock Trial Results
Description of Accident
This loss occurred at approximately 5:30 a.m. Defendant driver, John Doe, was traveling westbound on Interstate 25 over a bridge in the right lane of two lanes behind a pick-up truck. Claimant driver, John Smith was traveling westbound on Interstate 25 when his vehicle broke down on the bridge in the right lane. Mr. Smith was broken down with inoperable lights. *Note Mr. Smith had questionable mechanical work on his vehicle prior to the breakdown by John Public. A pick-up truck traveling in front of Mr. Doe made a sudden lane change to the left lane to avoid the claimant disabled vehicle. Mr. Doe applied his brakes, but he slid into the rear of the disabled vehicle. The impact pushed the claimant vehicle to the right and into the guardrail.
Injuries
Claimant driver: John Smith was treated for multiple brain contusions/brain bleeds and diagnosed with a severe traumatic brain injury. He requires the use of a walker, requires 24-hour supervision, and will need increased supported living. Medical to date is $477,000 with a life care plan approximately $4.5 million.
Jane Smith is the wife of John Smith and has made a claim for loss of consortium. Her general damages for her husband's traumatic brain injury likely range from $100,000 to $250,000.
The Plaintiff's opening demand was $29.5 million.
Due to the venue and multiple complex issues, it was decided to conduct a mock trial with three (12-member) jury panels.
Mock Trial Conclusions
Group One found 11-1 against Doe; 12-0; 12-0 against Smith; and 12-0 in favor of John Public. The panel found Smith 30% at fault and Doe 70% at fault. The group could not reach verdicts on damages in the allotted time. Upon polling, their average compensatory award was $5,625,000 and their average loss of consortium award was $1,800,000.
Group Two ultimately averaged everyone's numbers which resulted in 25% liability for Mr. Smith, 75% for Mr. Doe and 0% for Mr. Public. For damages, their numbers averaged to $14 million for Mr. Smith and $800,000 for Mrs. Smith.
Group Three findings were the highest. The group found John Doe, John Smith, and John Q. Public all negligent in causing the subject accident, respectfully apportioned them 40%, 40%, and 20% of the fault. Additionally, they awarded $16,750,000 in damages to Mr. Smith and $1,000,000 in damages to Mrs. Smith.
Conclusion
This matter settled post mediation utilizing the information received from the mock trial. The Defense contingency (including the defense team, insurance carriers and insured) that witnessed the exercise were able to see the strengths and weaknesses of the case and the range of perceptions of potential jurors in the community. Several spectators, interestingly, came away with different views after hearing the mock jury deliberations, which eventually helped to settle the case.
Mock trials have developed into an extremely useful tool in the insurance industry. If used properly, they can assist in avoiding pitfalls which can result in runaway nuclear verdicts. It serves as yet another tool to assist in evaluating the potential exposure and risk of taking a matter to trial.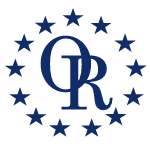 The Old Republic Risk Management Claim Department provides oversight of the claims handled by the Third Party Administrators (TPAs) selected by our Insureds. Claim Specialists liaise with the TPA Adjusters and Insureds to provide guidance on the management of serious claims. The Claim Department is based at ORRM's corporate office in Brookfield, Wisconsin.