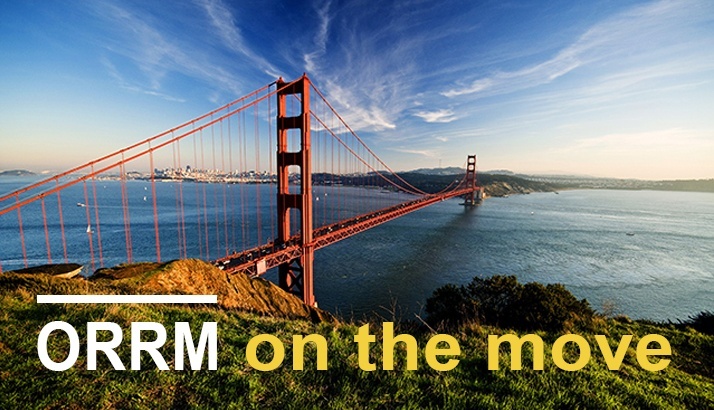 West Coast Operations Are On The Move
March 2017
Due to the continued growth of our west coast business, we are moving our San Francisco office, effective March 31. The new address and contact information for our west coast team are available on the Contact Us page of orrm.com.
You'll also notice a new title for Helen Kim. Please join us in congratulating Helen on her much deserved promotion to Senior Vice President!
Whenever you're in or near The City by the Bay, be sure to visit us in our new offices. We look forward to seeing you!
---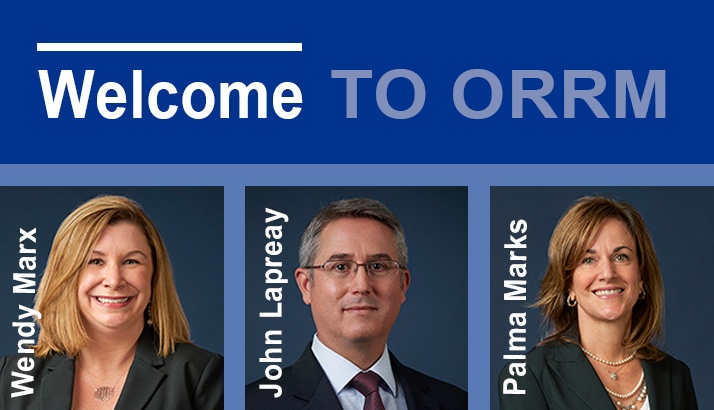 Old Republic Risk Management Expands East Coast Operations
September 2016
Old Republic Risk Management (ORRM) is excited to announce the expansion of its East Coast presence with the addition of three experienced Account Executives. Wendy Marx, John Lapreay, and Palma Marks will perform the vital role of Account Executive for ORRM in the Atlanta, New York, and the new Philadelphia office, respectively.
As the face of ORRM to our insureds and the brokerage community, our Account Executives are responsible for the long-term retention, growth, and profitability of our business.
"As our growth strategies continue to succeed, we are pleased to add these experienced professionals to our team of Account Executives," said Steve Oberst, President and CEO of ORRM. "They each bring a strong and unique knowledge base that makes them valuable additions to our team and an asset to our insureds and brokers."
Wendy Marx comes to ORRM with more than 15 years' of industry experience. A graduate of the University of Alabama with a degree in Communications, she brings a robust skillset including claims, underwriting management, product development, and process improvement. Most recently, Marx spent 10+ years with AIG in various capacities.
John Lapreay comes to ORRM with more than 25 years' of brokerage and consulting experience. His lengthy tenure at Marsh included roles as casualty advisor and casualty placement specialist for national accounts business in a variety of industries and various management positions. Lapreay holds a Bachelor of Science degree in Mathematics from Fairfield University.
Palma Marks is a casualty insurance industry veteran with more than 25 years' experience in insurer and brokerage capacities. Most recently, she comes to ORRM after three years with AIG as an Executive Client Director specializing in the risks of Fortune 1000 clients. Additionally, she has extensive experience with captive reinsurers. Marks is a graduate of Rider University with a Bachelor's degree in Marketing.
For contact information for any of our new or established Account Executives, please visit the contact us page of the ORRM website.
---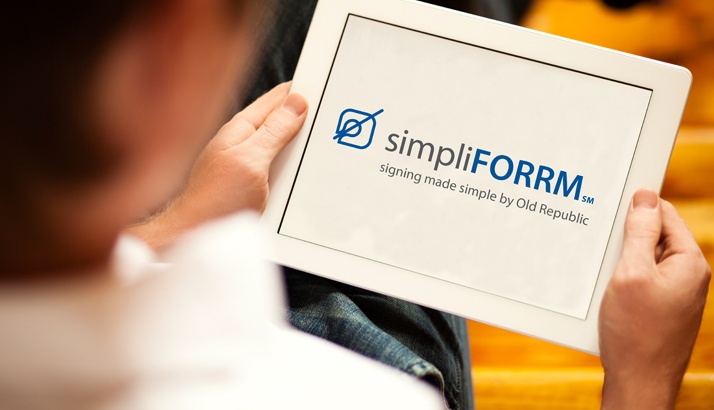 Old Republic Risk Management Introduces simpliFORRMSM
December 2015
50 states, 50 uniquely complex forms—all requiring varying amounts of time and effort to review and complete. This has been the process risk managers have dealt with when renewing uninsured motorist and underinsured motorist (UM/UIM) coverage. Until now.
Old Republic Risk Management (ORRM) is proud to introduce simpliFORRM, an automated uninsured motorist/underinsured motorist (UM/UIM) selection and rejection application for insureds. As all U.S. jurisdiction requirements are different, this new application greatly reduces the number of hours required to complete the process. As an added benefit, simpliFORRM modernizes the policy issuance process for Commercial Automobile insurance coverage.
"The old process was labor intensive, paper-heavy, and had the potential for mistakes," said Brad Wiggins, Risk Manager at CHS Inc. "Relative to the old process, this is a big step in terms of streamlining the process."
In developing simpliFORRM, Margaret Barlow, Vice President and simpliFORRM implementation leader, states that the focus was on process flexibility and regulatory compliance: "Simplifying the process, ease of use, and legal compliance were at the forefront in designing this application."
The simple three-step process begins with the execution of an Electronic Document Delivery Agreement (EDA), which permits the use of electronic documents and signatures. Next, a questionnaire is completed to determine the insured's coverage intent. Lastly, state selection/rejection forms are automatically populated based on the insured's coverage selections and are then electronically transmitted to the insured for signature execution.
The insured has the opportunity to review each form to confirm that it reflects their intent; then they electronically sign or initial each form as required. Where appropriate, brokers are copied on various communications to the insured. Compared to the hard copy process that took hours; the questionnaire, selection, signing, and review process takes on average less than 45 minutes to complete.
"Client reception has been amazing," said Barlow. "They have embraced the quick, easy to use process." "This is definitely a worthwhile application that has removed the administrative burden from the process," said Stephen Zimmerman, Risk Manager at Stryker Corporation. "Old Republic took an involved process and made it less time-consuming [and] more effective."
For more information on this innovative application, please contact your account executive or account manager.
---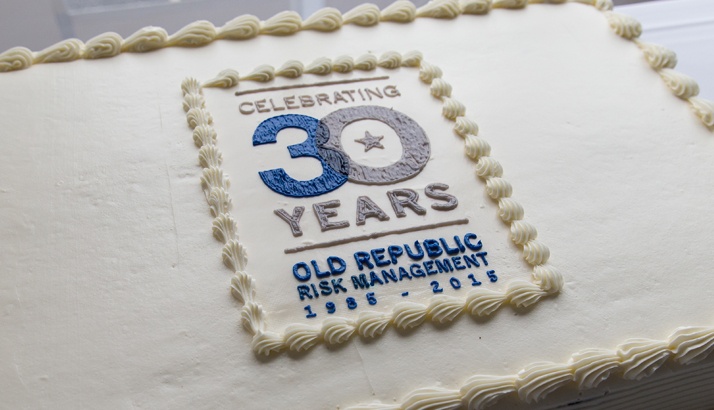 Old Republic Risk Management is 30 Years Old!
September 2015
Old Republic Risk Management (ORRM) was formed in 1985 with several employees, a handful of insureds and the backing of Old Republic International. Thirty years later, ORRM has a strong reputation among brokers and buyers and is the preferred casualty insurance carrier for many of the nation's top commercial insureds.
"We are very proud to have reached this milestone of success with our employees, brokers and insureds," says ORRM President Steve Oberst.
"The company's culture of high quality service and client responsiveness is what started this business 30 years ago, and it still remains the hallmark of our culture today.
To help commemorate this milestone, ORRM recently celebrated with its employees by providing them a day of pampering at the office. The day included a catered breakfast and lunch, shoulder massages, car washes and other services intended to show appreciation for their continued commitment to the culture and values of the company.
"People often ask me what the future looks like for Old Republic Risk Management," Mr. Oberst says. "All I can say is that I hope the next 30 years is as successful as our first 30 years."
---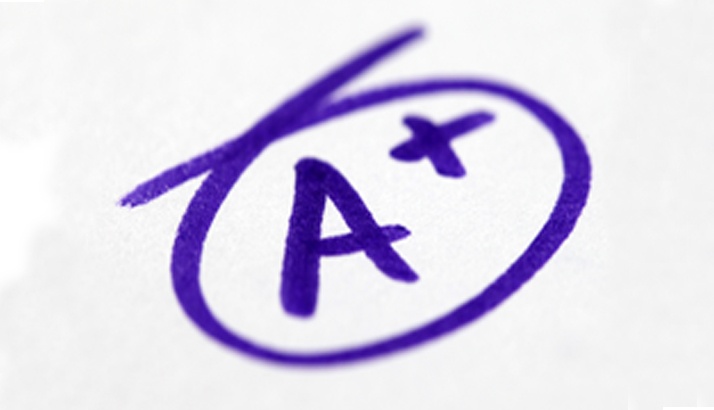 News Release
October 2014
FOR IMMEDIATE RELEASE
A.M. Best Upgrades Old Republic Insurance Company to A+ (Superior) Rating
BROOKFIELD, WI Old Republic Risk Management is pleased to announce that A.M. Best has upgraded Old Republic Insurance Company to A+ (Superior) from A (Excellent).
Old Republic Risk Management is a wholly owned subsidiary of Old Republic International, and its insurance programs are underwritten through Old Republic Insurance Company. Old Republic Risk Management provides primary casualty insurance products to large corporate and group customers who desire to retain risk through the use of large deductibles, self-insurance and captive reinsurance mechanisms, along with unbundled claims handling services.
Click here for A.M. Best News Release — October 3, 2014
---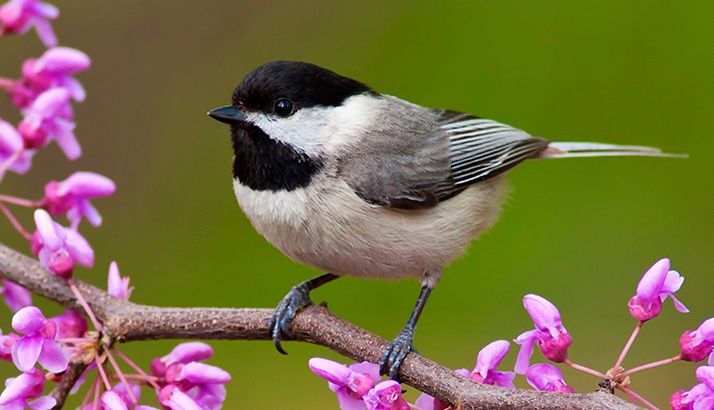 Spring is a Season of New Beginnings at Old Republic
May 2015
Spring finally has returned to the Midwest and with it a sense of renewal, as birds again chirp at sunrise and trees bud in the warming weather. Similarly, Old Republic Risk Management (ORRM) is headed into a season of new beginnings.
One exciting development is the expansion of our account executive team. As our business grows, the time has come to increase our bench strength with the addition of two AEs to the home office staff in Brookfield, Wisconsin.
Jeff Woodcock joined ORRM in April as a Vice President, Account Executive. Jeff looks to take over the AE role on several accounts and expand our business development efforts. He previously had a 17-year career at Marsh USA Inc.
Michelle Bertram was promoted to Account Executive in March from her Account Manager position. As a 13-year ORRM veteran, Michelle looks forward to taking on this unique challenge and helping us grow our business.
As our AE corps expands, so does its management team. ORRM proudly announces several management promotions that will have a positive impact on our marketplace presence.
Barry Martin becomes Executive Vice President May 1. Barry will help manage our account executives, including mentoring newer AEs, and continue overseeing companywide business development. Additionally, Barry will help fill the need for executive-level participation in meetings with customers and prospects.
Also on May 1, Terri Minik becomes Senior Vice President and will assume management responsibility for our Underwriting and Compliance functions in the Brookfield office, in addition to her Account Executive duties.
Paul Carleton was appointed Senior Vice President in February, assuming the role of senior management team member in our important New York City office, while maintaining his Account Executive duties.
We are excited about what our growth will mean to our insureds, and I know Jeff, Michelle, Barry, Terri and Paul are all anxious to serve you in their new positions.