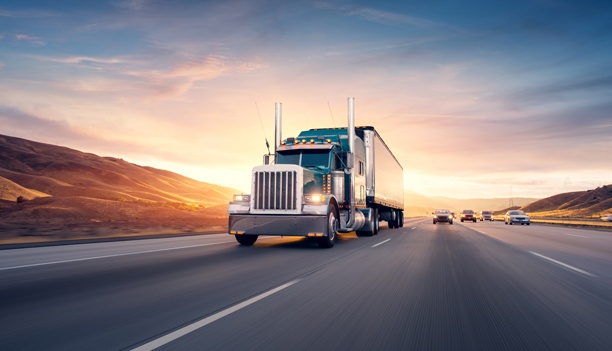 In order to operate as a licensed motor carrier in interstate commerce (across state lines), the motor carrier is required to register with the Federal Motor Carrier Safety Administration (FMCSA), a sub agency of the U.S. Department of Transportation. Motor carriers operating within state boundaries (intrastate carriers), must register with state authorities.
Filings are required as proof that federal and/or state insurance requirements have been met. Many trucking operations make dual filings to ensure their fleet operations meet all potentially applicable financial responsibility requirements. For example, to ensure certain types of back haul operations are covered even though their fleet operations may be exempt from DOT regulations.
Types of Commercial Auto Insurance Filings
As one of the country's largest trucking insurers, Old Republic is commonly asked to complete the following types of endorsements and regulatory filings:
Federal
BMC 32 – An endorsement to a Cargo Liability policy that guarantees a minimum level of coverage. This form is not required to be on file with the FMCSA.
BMC 34 or BMC 83 – Submitted to the FMCSA to guarantee the required amount of Cargo Liability Insurance is carried for the transportation of household goods.
BMC 91 and BMC 91X – Submitted to the FMCSA to guarantee the required amount of Liability Insurance is carried to cover the increased risk of transporting goods or people across state lines. The BMC91X filing is required if insurance is provided by more than one company.
MCS 90 – An endorsement to Liability and Cargo Liability Insurance policies that guarantees the minimum required protection for members of the public is carried. This endorsement is issued when the insured is required to have a federal filing, such as a BMC 91X. Although the endorsement is not filed with the FMCSA, the BMC 91 and BMC 91X are submitted as certification that the MCS 90 has been issued.
Form BMC 35 – Notice of cancellation to BMC 34, BMC 91 and BMC 91X.
Intrastate
Form E – Document that certifies compliance with the state's financial responsibility laws. This filing is submitted to various state authorities that regulate intrastate trucking, but it is not required by all states.
Form F – The companion endorsement to Form E that conforms the policy to each state's financial responsibility laws.
Form H – A filing that guarantees to the state sufficient Cargo Liability insurance according to state regulations.
Form K – Cancels a previous state filing and is submitted to the state authority.
Frequently Asked Questions
Is a BMC 91 or BMC 91X needed when an MCS 90 is added to the policy? No, the reverse would be true. If there is a BMC 91 or 91X filing made, there should typically be an MCS 90 attached to the policy. The MCS 90 is simply a guarantee that there will be some source of funds to pay for a loss in which the insured was legally liable.


What is needed in order to complete the FMCSA filing?

Full Motor Carrier Name as it appears on SAFER
USDOT Number
Federal Motor Carrier Number


What is SAFER? The Safety and Fitness Electronic Records (SAFER) System pulls data from the FMCSA's Motor Carrier Management Information System and produces safety data and ratings as a service to industries and the public.

I don't know exactly which states the Form E Filing is needed – can't you just issue in all states? No, a permit is needed for the filing and the state will reject the filing if the motor carrier does not have authority within that state.


Can you complete a BOC-3 Filing? No, a BOC-3

is a

United States

federal filing that designates legal agents upon which

legal process may be served

. This will need to be completed by the Motor Carrier.


Can you complete a MCS 150 Filing? No, this filing defines the type of business operation (Motor Carrier, Broker, Shipper, Freight Forwarder and/or Cargo Tank Facility) and needs to be completed by the Motor Carrier.
Topics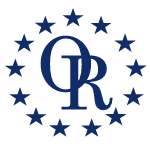 The Underwriting Consultant Group provides in-house technical underwriting support for Old Republic Risk Management. The group is responsible for setting and communicating underwriting guidelines for the company, working closely with the Product Development and Compliance Department. The Underwriting Consulting Group is based out of the corporate offices in Brookfield, Wisconsin.