Understanding Your Auto Liability's Hired & Non-Owned Exposure
Posted on 08/19/19 by Chris Weber, Vice President, Account Executive
As the market is firming for corporate auto liability programs, one of the recent causes for higher costs is the rise in "Hired and Non-Owned Auto (H&NO)" claims. In this post, we explore H&NO policy wording and how to evaluate the risks.
First, let's define each according to the Insurance Services Office (ISO) and most auto insurance policies:
Hired Auto: Any "auto" a named insured leases, hires rents or borrows; other than from any of its employees, partners, limited liability members, or members of their households (Auto Policy-Symbol 8). Examples include rental cars, leased cars, or trucks hired to deliver your company's goods.
Non-Owned Auto: Any "auto" that is used in connection with the named insured's business or personal affairs that is not owned, leased, hired, rented or borrowed by the named insured. This does include autos owned by employees, partners, limited liability members or members of their households (Auto Policy - Symbol 9). (Autos other than private passenger type owned by employees are classified as hired autos in the Motor Carrier Coverage Form.). Examples include an employee using their own personal car to run company errands or make sales calls.
In the past, H&NO coverage was often thrown-in and generally very little underwriting analysis was performed for this exposure. The exposure was often viewed as "incidental" so the premiums included a nominal charge for the H&NO exposure. When a company did not have owned autos, H&NO coverage was often times added to the ISO General Liability or Business Owners Policy by endorsement.
Today, corporate exposure to H&NO has risen due to reductions in owned fleets and more reliance on mileage reimbursement, rental cars, car allowances and third party haulers. As with auto liability loss trends in general, large jury verdicts and settlements have contributed to severity of H&NO-related claims.
By way of example, an employee driving their own car for work is involved in an accident. One of the first questions a personal lines claims adjuster will ask is "did the accident occur while you were using your car on company business?" In such case, personal lines carriers may take the position that the claim should be covered under the corporate auto policy either directly or via subrogation. The personal lines carriers may even exclude such claims under their Personal Auto Policy (PAP).
To cover this exposure, commercial insureds should provide insurance carriers with sufficient information which will enable the commercial lines carrier to properly underwrite the H&NO exposure. Examples of such needed information include:
Annual number of rental days used by employees or annual rental car costs*
Corporate contracts in place and primary coverage (if any) provided by rental car or leasing companies
Total mileage reimbursement figures to employees while using their personal car*
Number of employees who regularly drive their personal cars for business use*
The annual cost of hire for any third-party haulers or independent contractors and the contractual obligations along with certificates of insurance
Full details on any historical H&NO losses and measures taken post-loss to mitigate similar types of claims
*Information usually found within company expense reimbursement systems.
Consideration should be given to implementing the following best practices which will help mitigate H&NO exposure:
Formal auto safety program which identifies and monitors changes in H&NO exposures
Tracking the make/model, age, mileage, vehicle maintenance schedule, and personal insurance limits for autos purchased under any corporate car allowance program
Monitor MVR's for any employees that regularly drive on company business
Institute a strict and enforced cell phone/distracted driving program
Contractual risk transfer (when possible) for rental, leasing, and for-hire exposures
Formal accident reporting procedures requiring employees to report accidents to both their personal insurance carrier and your corporate insurance carrier at the time of the accident
A sound risk management program includes an understanding of your company's H&NO exposure and taking steps to minimize losses. The implementation of meaningful mitigation strategies will help reduce your H&NO exposure resulting in savings to your overall auto liability program costs.
Topics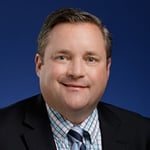 Chris Weber is a Vice President, Account Executive with Old Republic Risk Management. He is responsible for leading the relationship with clients and brokers by marketing and underwriting casualty insurance programs for large corporations and captives in the risk management marketplace. Chris is based out of ORRM's Chicago office.